National Staff Training
Develop overseas leaders / improve performance of core talent / select and train global executives
How is this different from training Japanese people?
What are the benefits?
More and more companies are investing in training national staff, which coincides with the expansion of global human resource management systems. However, it is challenging to create an effective national staff training program given the wide range of backgrounds and learning preferences.
CICOM BRAINS has extensive experience providing training programs for non-Japanese staff across all levels. Working with a network of lecturers from around the world, we can customize programs to meet the specific needs of each company while offering professional content comparable to a business school. We also offer planning, operational and evaluation support.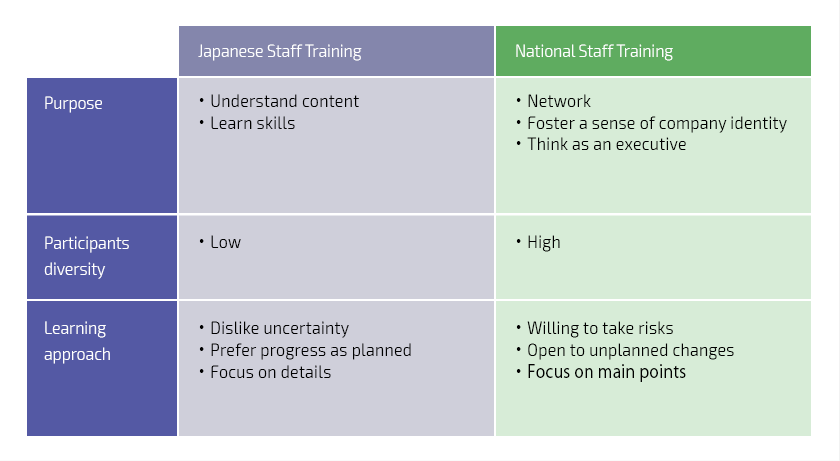 Customer Issues 1

Raise the skill level of top overseas managers
Carry out a three-year step-by-step program
Thoroughly analyze the company and think about its key issues
Conduct training in Southeast Asia (English), China (Chinese), Western Europe (English), and with a local lecturer for each region
Customer Issues 2

Have junior staff learn managerial basics
Focus on understanding / analyzing management issues and developing / implementing local strategy
Be more aware of company-wide strategy, logically analyze business tasks, come up with viable solutions, and make persuasive presentations
Conducted in English and Japanese